A mobile multi-modal biometrics device to identify and verify subjects in the field. 
I designed around off-the-shelf components to build functioning trade show prototypes. I helped with the RapidCheck throughout the pre-product innovation process, contributing to design, prototyping, UX/UI, user research and field operation specifications.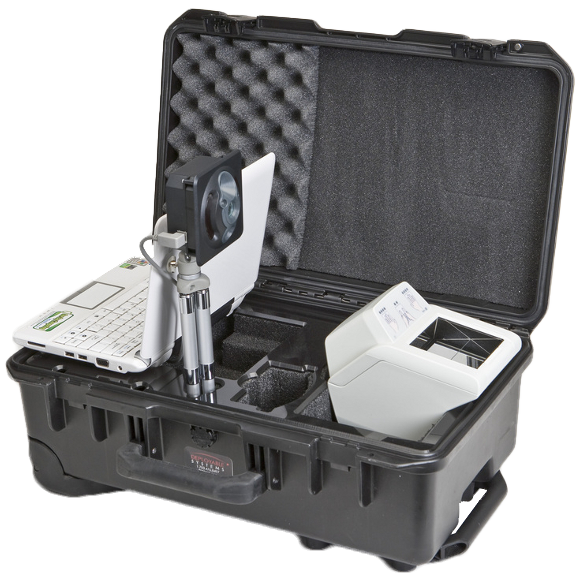 The problem: A traditional portable identity kit contains separate biometric components that connect via a mess of wires to a laptop. Everything is packed into a heavy duty case with a total weight around 9 kg.